NYC's Newest & Women-run Dispensary Set to Open in Queens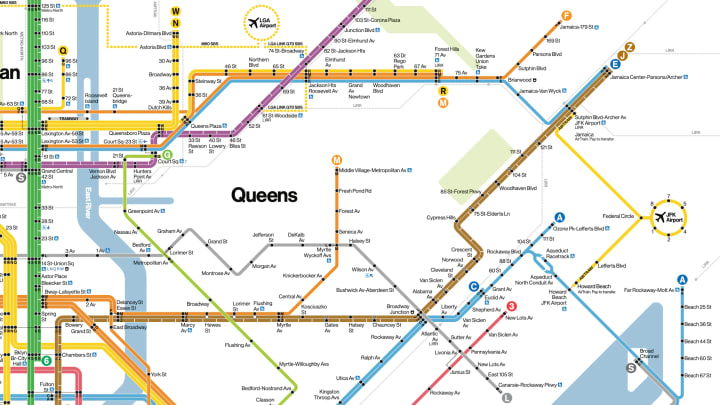 Queens welcomes its first legal cannabis dispensary, Good Grades. /
The borough of Queens is welcoming its first legal cannabis shop, called "Good Grades" on Thursday. The "pop-up" dispensary located at 162-03 Jamaica Avenue is owned and operated by Extasy James. Ms. James will be making history as the first woman and woman of color to own & operate a cannabis dispensary in New York, marking a significant moment for the state's nascent cannabis industry and rollout which has had its shares of trouble lately. 
Ms. James will operate her family-owned dispensary business with her cousin, Michael James, a Jamaica, Queens native and attorney.
Good Grades intends to open its doors just months after New York legalized adult-use cannabis late last year. The dispensary, which is opening with support from the State Dormitory Authority and the New York State Social Equity Cannabis Investment Fund, a limited public-private partnership designed to assist justice-involved entrepreneurs with the acquisition, design, and buildout of their retail spaces. 
The public opening will start at 2PM EST on March 30th, featuring music by DJs G$Money and Joe Young until 8PM. The pop-up plans to offer a full range of cannabis products, including flower, pre-rolls, edibles, and concentrates. The dispensary has a team of knowledgeable staff who can answer questions and provide guidance on the safe and responsible use of cannabis.  In addition to selling cannabis products, Good Grades offers educational resources for its customers. For more information, follow @goodgradesnyc on Instagram. 
Good Grades is part of the state's Conditional Adult Use Retail Dispensary (CAURD) license program, which prioritizes cannabis licenses for individuals who have previously been impacted by criminalization and the War on Drugs. 
It's no secret that the cannabis industry has historically been dominated by men, and white men in particular, with women and people of color often struggling to gain a foothold in the industry. It is therefore noteworthy that Good Grades is breaking this trend by providing a platform for women of color to succeed in the cannabis industry.
It is a significant moment for the cannabis industry in Queens and the state of New York. It represents the progress that has been made in the fight for cannabis legalization and the hard work and dedication of the entrepreneurs who have made this possible.
As more dispensaries like Good Grades open in New York, the cannabis industry is expected to generate billions of dollars in revenue in the coming years. The state's legalization of adult-use cannabis has created a new market that is ripe for growth, and dispensaries like Good Grades are well positioned to become leaders in this rapidly expanding industry.