2019s Most Powerful PR Firms in Cannabis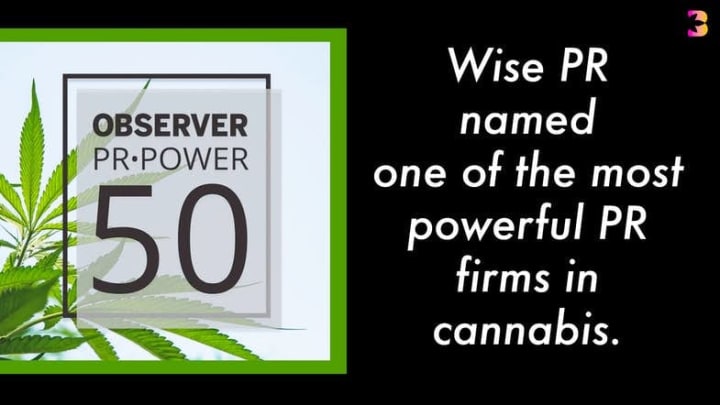 Sign Up for The Bluntness Newsletter for Your Weekly Dose of Cannabis News

You know those products you see on the morning talk shows ... whether it's The Real, or The View, or Good Day New York? 



They don't just get there by magic ... 



Well, they do. It's called the magic of public relations. 



And it also works for the cannabrands that you see in publications like Green Entrepreneur, Forbes and Hemp Industry Daily. 



New York media industry staple The Observer has ranked the cannabis industry's top PR firms, and we're excited to say that Wise Public Relations, the strategic communications arm of The Bluntness Media's family, has garnered a spot on the list. 



In the words of our Founder & President, (and frequent Blunt Take contributor) Harrison Wise:


"At Wise we have always believed that fresh thinking and hard work are a competitive advantage that drives peak performance and results, and therefore we are thrilled to be recognized by the Observer for the second year in a row. I also couldn't be prouder of our team for consistently delivering award-winning strategies and campaigns, raising awareness and building brands for our client partners in the growing Cannabis category."

- Harrison Wise, CEO of Wise PR