News
Weekly Cannabis Roundup: The Final Breath of Prohibition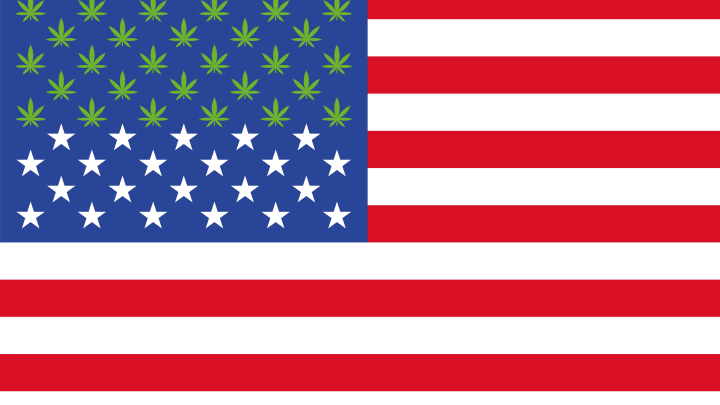 Jan. 29, 2020 – We've just made it through January and 2021 is already looking to be the most historic year yet in cannabis legalization and progress – just as The Bluntness and many others predicted.
Check out some of the most recent highlights below…
U.S. Senate Majority Leader: Cannabis Is A Priority
What Happened: In his first post-election comments, U.S. Senate Majority Leader Chuck Schumer has indicated the cannabis issue is a top priority. Sen. Schumer also talked 1-1 with Al Harrington, a retired NBA star turned cannabis advocate and entrepreneur.
Why It's Important: This is the moment that all cannabis advocates have been waiting for – a Senate Majority Leader who actually cares about the cannabis issue. In his conversation with Harrington, Schumer pointed out how the fears of prohibitionist thinking never panned out and that the disproportionate impact cannabis illegality has had on minority communities needs to be addressed.
Schumer also emphasized the importance of expunging cannabis from people's legal records, making sure minorities have a seat at the table in this emerging industry, and leaving control at the state level.
More State Governors Push for Cannabis Legalization
What Happened: The governors of Pennsylvania, New Mexico, and Minnesota this past week have encouraged state legislators to make adult-use cannabis a priority in 2021.
Why It's Important: Sure, a lot of state leaders are mostly interested in the tax revenue cannabis generates, however the idea of so many governors pushing for cannabis legalization was just a dream as recently as five years ago. Hopefully, as more states embrace adult-use cannabis they learn from the mistakes of previous markets while also increasing support of medical cannabis efforts.
South Dakota Judge Hears Arguments in Cannabis Amendment Lawsuit
What Happened: A South Dakota judge heard arguments in the lawsuit against the state's voter-approved amendment to legalize adult-use cannabis.
Why It's Important: On Nov. 3, 2020, SD voters approved both medical and adult-use cannabis. Since then, Gov. Kristi Noem has been rallying state resources to reappeal the vote for adult-use cannabis which would essentially undermine voters.
While arguments for the lawsuit claim that the voter-approved amendment was unconstitutional, it is clear that opponents are just against cannabis legalization and doing everything they can to stop it.
Being the qualified cannabis expert she is, Noem has gone on record about this issue several times.
"I've been very clear since the beginning… I don't think anybody got smarter smokin' pot, and that I think it's a bad decision for the state of South Dakota. In fact, I was actively engaged in making sure that people of South Dakota knew how I felt about these ballot measures before election day," Noem says.
The lawsuit could very well determine the fate of adult-use cannabis in South Dakota. If Noem gets her way, it would be a direct affront to the voice of voters in the state.
New Study Reveals Drop in Opioid Deaths in Areas with Cannabis Dispensaries
What Happened: A new study published in the journal of the British Medical Association found that the more cannabis dispensaries within a given area, the fewer opioid deaths.
Why It's Important: We've seen studies like this before. The latest is yet further proof of cannabis's value as a harm reduction substance – in this case opioids. The same applies for other deadly substances such as alcohol, which is 114 times more dangerous than cannabis and kills more than 3 million people each year.
In other words, more cannabis dispensaries is a good thing. Fewer cannabis dispensaries is a bad thing.
Michigan Dispensary: Free Cannabis If You Receive a COVID Vaccine
What Happened: In a campaign called 'Pot for Shots', a dispensary in Michigan is offering free cannabis for people who can prove they received a COVID vaccine.
Why It's Important: Is the COVID vaccine safe and effective? Most people don't have enough info to answer that question, which is why there is so much fear and reluctance. However, if it is going to work, the majority of the population will need to get vaccinated. And who doesn't love free weed? It wouldn't be a surprise to see more cannabis operators following this example, and it's great to see industry players doing their part in the pandemic.
Are you still missing out on The Bluntness newsletter? Sign Up today to stay in the loop.