Biden's Big Announcement: Is This the End of Cannabis Prohibition?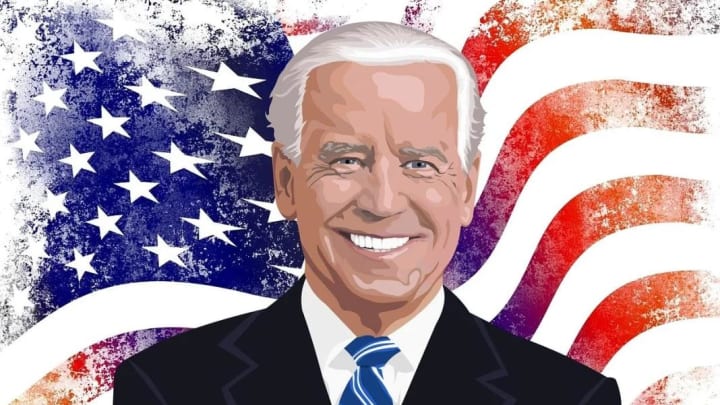 President Biden has acted as staunch prohibitionist for most of his political career. /
UPDATE: It turns out Biden's "big" cannabis announcement was nothing more than a political ruse. Read here.
The Biden administration has finally started to address the cannabis issue.
On Oct. 6, 2022, President Joe Biden announced his intent to grant pardons to 6,500 of nonviolent cannabis offenders.
He also ordered a review of cannabis's status as a schedule I controlled substance.
The Department of Justice and the Department of Health and Human Services have vowed to move swiftly on both counts.
This is a major, yet unexpected, announcement from Biden after unfulfilled campaign trail promises and ongoing pressure from cannabis advocates.
Regarding the pardons, Biden said it best himself in a tweet yesterday: "As I've said before, no one should be in jail just for using or possessing marijuana. Today, I'm taking steps to end our failed approach."
Biden went on to outline a handful of potent directives. In addition to "pardoning all prior federal offenses of simple marijuana possession," the President is also calling on governors to do the same at the state level.
Reviewing Cannabis's Status as a Controlled Substance
Biden's call to review the current federal laws around cannabis is also a much-needed breath of fresh air.
"We classify marijuana at the same level as heroin – and more serious than fentanyl. It makes no sense. I'm asking
@SecBecerra and the Attorney General to initiate the process of reviewing how marijuana is scheduled under federal law," the President tweeted.
The pending review holds no guarantee of action. Conversely, we may see cannabis move to a lower schedule, or de-scheduled completely.
Most people don't even know how cannabis arrived at schedule I in the first place. They generally assume there was some valid reason, and really it was all politically motivated.
If the DOJ and HHS want to make their jobs easier, all they have to do is look at the 1972 Shafer Report, which is essentially the most in-depth scientific review ever conducted by the U.S.
Then-President Nixon was pissed when the Shafer Commission came back to him with the suggestion to decriminalize cannabis, and he buried the report so he could keep cannabis as schedule I as a means to target his political enemies – namely Blacks and the anti-war movement.
By 1974, Nixon resigned from the White House amidst the Watergate Scandal. A few weeks later he was pardoned of any criminal activity by Pres. Gerald Ford.
Yet, the nation kept the disgraced Nixon's drug laws in place, which is perhaps most criminal of all.
Now, 50 years later, the federal government is finally re-assessing cannabis's classification as a controlled substance.
As author and consciousness research Sebastian Marincolo once noted, "The legalization of marijuana is not a dangerous experiment – the prohibition is the experiment, and it has failed dramatically, with millions of victims all around the world."
Is Cannabis Prohibition Almost Over?
Some suggest Biden is merely pandering to voters ahead of midterm elections next month, others believe this is a moment worth celebrating.
The truth is these are important yet small steps after decades of hard work by groups like NORML, Marijuana Policy Project, and Drug Policy Alliance, newcomers such as Last Prisoner Project, and many more.
"This action is long overdue but I'm happy that it's finally happening," said Evan Nison, Vice Chair of NORML National and owner of NisonCo PR.
"Cannabis should ultimately be completely de-scheduled and President Biden should work with Congress to enact full legalization to create a nationally regulated cannabis industry. This will allow for greater access to banking services and more opportunities for safe business practices and greater financial oversight."
Mason Tvert, who helped legalize cannabis in Colorado, also weighed in.
"This development will reverberate around the country and across the globe," said Tvert, who is currently partner at VS Strategies, a national cannabis policy and public affairs firm.
"For decades, states and other countries have taken their cues on marijuana policy from our federal government, and the head of our federal government is taking the position that people should not have been criminalized for using marijuana."
There is still much more work to do.
Let's see what happens and keep pushing for sensible reform.
Need a little more Bluntness in your life? Subscribe for our newsletter to stay in the loop.