News
Weekly Cannabis Roundup: Growth, Struggles, Athletes, and Junk Food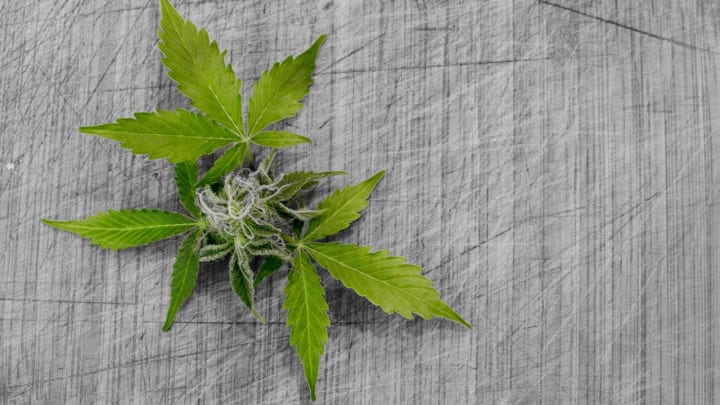 Welcome to your weekly cannabis roundup for January 15, 2021.
Lots of interesting stories and insights from around the cannabis universe this week.
If you missed last week's roundup, no worries. You can find that right here.
Here are your key snap shots and analysis of the past week in cannabis headlines.
New 2020 Cannabis Sales Data Confirm Strong Growth
What Happened: Oregon recently reported that it had topped $1 billion in cannabis sales during 2020. And then Colorado revealed it surpassed $2 billion in cannabis sales last year – with December still to be counted.
Why It's Important: In one sense, these numbers confirm what we already knew after cannabis was declared an essential business during the pandemic in many markets, which resulted in an estimated 30 percent increase in sales.
Sure enough, Oregon jumped from $795 million in sales during 2019 to $1.1 billion. And Colorado's recent numbers show a similar rate of growth from $1.75 billion in 2019.
During the holidays alone, cannabis sales hit $427 million, with at least one survey reporting that it was the most popular gift in legal states.
While a lot of industries were forced to contract during 2020's pandemic squeeze, the fast-growing cannabis industry continues to prove its worth and viability.
UFC Embraces Cannabis and Psychedelic Medicines
What Happened: A couple things happened here. First, the Ultimate Fighting Championship (UFC), in partnership with the U.S. Anti-Doping Agency (USADA), essentially removed cannabis from its list of punishable violations. Second, the UFC revealed it has been in talks with Johns Hopkins on studies for psychedelic medicine and brain health.
Why It's Important: With the UFC's ban on cannabis bans, ahem, the mixed martial arts promotion becomes one of the first professional sports entities to openly embrace cannabis use by its athletes – and in partnership with USADA. Now, the only potential for a USADA violation is if the anti-doping agency finds evidence that a fighter was under the influence of cannabis during a fight.
However, fighters can still face punishment by other athletic commissions that oversee the sport. This past week MMA fighter Bevon Lewis was suspended for six months and fined $1,200 by the Nevada State Athletic Commission after testing positive for cannabis.
Plenty of athletes have revealed the benefits of cannabis for recovery, anxiety, and sleep – often using it as an alternative to side-effect laden pharmaceuticals, which can be hard on the body, such as sleep aides and pain pills.
Meanwhile, the UFC's interest in psychedelic medicine therapy – expanding on its current involvement in brain health research – is huge. They've even floated the idea of encouraging current and former fighters to take part in potential studies.
As psychedelic plant-based medicine, like psilocybin or LSD, continues to regain popularity, high-profile interest like this goes a long way toward furthering research and de-stigmatizing these substances for healing.
Missouri Medical Cannabis Program Is Struggling
What Happened: A recent update out of Missouri revealed important questions and shortcomings for the state's early struggles with medical cannabis. Just 43 out of 372 license applicants in the state were approved by Dec. 31 of 2020, which has led to product shortages and high prices for patients. Many of the currently unused licenses now face an expiration deadline while more than 700 failed applicants have registered appeals.
Why It's Important: The Bluntness reported on Missouri's early medical cannabis shortages in October, and the state's ongoing sluggish start has no doubt frustrated medical cannabis hopefuls, who had already waited two years since Missouri initially approved medical cannabis.
To date, over 87,000 residents of the state have applied for medical cannabis.
Lyndall Fraker, director of the health department's Section for Medical Marijuana Regulation, pointed to COVID or investor issues as potential reasons for the applicant delays.
According to Springfield News-Leader, some cannabis operator applicants have criticized the state's 'commencement inspection process' as time-consuming. And Fraker says with that with extreme effort it can be completed in 30 days.
As Missouri medical cannabis continues to find its feet, what are the big lesson-learned here? Too much bureaucracy and not enough resources? Or is the situation more complex than that?
Either way, hopefully the state can get things on track soon.
Study: Cannabis Legalization Might Lead to Increased Junk Food Sales
What Happened: A recent study published in the journal of Economics & Human Biology found a 6.3 percent rise in junk food sales in areas that had legalized cannabis.
Why It's Important: Some people might think this finding is a bit humorous. After all, what cannabis enthusiast hasn't experienced the appetite-stimulating effects of the herb – oftentimes called the 'munchies'. And it is certainly innocuous compared to the doom and gloom scenarios projected by an entire history of prohibitionists who thought cannabis would turn youths into lazy murderers, psycho rapists, and heroin addicts.
However, in a country where the majority of the population is obese, we need people to eat less junk food, not more of it! A lot of this junk food aggravates pre-existing mental and physical conditions (or causes them) for which many people are turning to cannabis in the first place. Don't even get me started on the perils of added sugar (which fits the definition of a Schedule I drug – highly addictive with zero medical value – more so than cannabis and magic mushrooms).
Yet, this boost in junk food consumption is hardly the fault of cannabis. What it really comes down to is stronger education on nutritional values and nutritional accessibility. It should be more affordable and desirable to eat healthy, not the other way around.
And if you want to bolster your immune system in the era of COVID-19 – all the more reason to wise up on what you eat and what you avoid.
Virginia Governor and Lawmakers Propose Bill for Adult-Use Cannabis
What Happened: On Wednesday, Jan. 13, Virginians got a first look at cannabis legislation, which the state may try to fast-track after decriminalizing cannabis last year.
Why It's Important: The proposed legislation covers everything from possession allowances, social equity plans, licensing categories, regulatory oversight, and more.
While advocates believe the bill still needs fine-tuning, Virginians could see legal cannabis sales as early as 2023.
With other states such as New York and New Hampshire also considering adult-use cannabis, it's only a matter of time until the eastern seaboard catches up with the West Coast.
During his State of the Commonwealth address Gov. Ralph Northam (D) notably criticized cannabis prohibition for its racist practices.
Are you still missing out on The Bluntness newsletter? Sign Up today to stay in the loop.