Here's What Happened When Missouri Launched Medical Cannabis Sales Last Month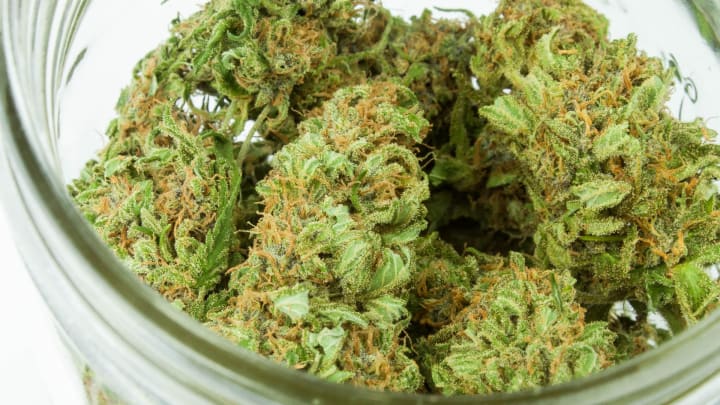 People in Missouri finally have safe access to medical cannabis, although a little patience is required. / Photo by Jeff W on Unsplash
Some of Missouri's 65,000 card-carrying medical cannabis patients were disappointed to learn that their nearly year-long wait to make their first legal purchase in the state just got a little longer after sales officially launched in mid-October.
At least, that was the case in Kansas City, where the city's first medical dispensary, Fresh Green, was only open for two days before selling out of everything.
CEO Bianca Sullivan, who owns Fresh Green with her husband, told the Kansas City Star that the shop served about 500 customers on their second day of operation. Due in part to social distancing rules that limited shop occupancy, most waited in line for about 90 to 120 minutes.
Initially, the company projected its dispensary would have enough flower on hand to operate for about seven to ten days. Instead, they're now waiting five to ten days before their supplier can restock the shelves. Is this a sign of things to come?
The short answer is that Missourians don't have much cause for alarm.
Missouri's Medical Cannabis Market Will Mature Quickly
The state seems to be following a well-established pattern for those making their initial foray into a legal cannabis market: high demand for a low supply that, eventually, starts to equalize as more dispensaries, cultivators and consumer brands start bringing their products to sale.
While it's been two years since voters overwhelmingly approved medical cannabis in the state, the market itself is still in its infancy. In fact, Sullivan told Leafly that Fresh Green is only working with a single supplier for the time being – and that's because there are only three licensed cannabis farmers in the state, with only one completing a harvest in October.
You read that correctly: only one cultivator, out of the 60 licensed by the state, is even capable of supplying product at this stage of the game. While more are slated to harvest and start operations in the coming months, it underscores just how new – and vulnerable – these dispensaries can be to the typically high demand that comes in a state's first days to market.
Consumers will see other benefits as the Missouri market continues to grow, not only consistent supply, but new products, such as edibles (which aren't yet available in stores there), extracts, and tinctures. While not assured, customers might also see a drop in prices, as markets become more competitive and supply increases.
"This is essentially the highest prices will ever be," Jack Cardetti, a spokesman for the Missouri Medical Cannabis Trade Association, told KCUR. "And as more product comes onto the market, as more cultivators are producing, we obviously expect prices to go down."
So, if you're a patient in the state don't write off Missouri's medical cannabis market just yet. There are plenty of indications that it'll be worth the wait.
Five Fast Facts About Missouri's Medical Cannabis Law:
1. Despite a national trend toward decriminalization and legalization, it was only in 2014 that Missouri lawmakers reduced criminal penalties for possession of cannabis (with up to 10 grams now punishable by a fine). It took three years for those changes to take effect.
2. Voters passed Amendment 2 – legalizing the use of medical cannabis in the state – in 2018. After that, it took nearly two years for the first dispensaries in the state to open.
3. A medical cannabis card here is relatively cheap: $25. While the legislation does delineate certain medical conditions that would qualify under the state program, it also leaves the door open to any conditions that "in the professional judgment of a physician" would benefit from cannabis use.
4. 192 dispensaries are slated to open statewide within the coming months.
5. Missouri is the 32nd state to adopt a medical cannabis law.
The Bluntness is gearing up for big things. Don't miss out! Sign Up for our newsletter to stay in the loop.