REAL TALK: Kelly's Green Lounge +Cannabis Church with Rev. Kelly
By Aubry Bracco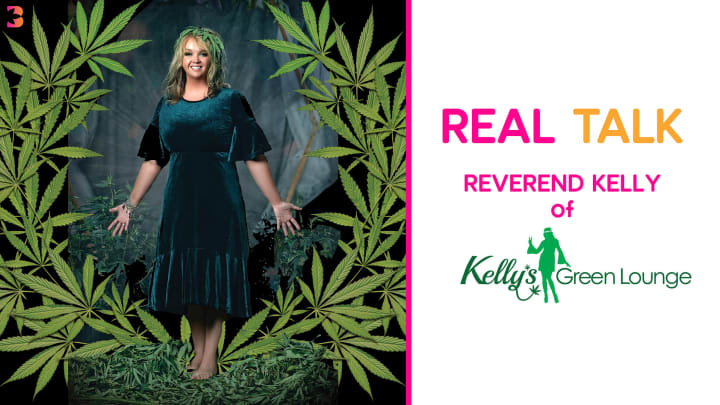 Meet Rev. Kelly of Kelly's Green Lounge! From a cannabis reverend to a community advocate, this Canadian 420 specialist knows her stuff. Watch our interview to learn about Rev. Kelly's dynamic approach to cannabis in her small town of Orono, Ontario.
Be sure to keep up with Kelly on the following:
Instagram: Follow Kelly's Green Lounge on Instagram here.
Facebook: Find Kelly's Green Lounge on Facebook here.