Your Guide to the Best Disposable Vapes of 2023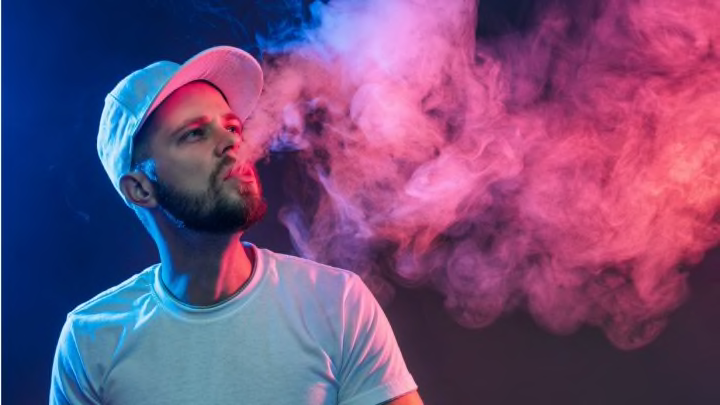 The vape market grows by the day as brands release new, innovative products to appease the masses. While cartridges are easily swapped out with your favorite battery, sometimes you just need something…easier. The most convenient way to vape is definitely with a disposable vape pen. These handheld devices are a cartridge and battery all-in-one, with a more discreet design that doesn't showcase the oil in the chamber.
All that terpene and cannabinoid magic is contained within the cartridge, and the battery is charged and ready to go as soon you unpackage your goods. Simply inhale, and you're on your way to bliss. Once you've consumed all the oil, dispose of or recycle the container. If you're in the market for a new disposable this year, why not go with the best? 
Best of Disposable Vapes by Category
Sometimes you want to shop for a new experience, like alternative hemp-derived cannabinoids that are all the rage these days. Or, maybe you're interested in exploring the latest technology to hit the market. Either way, we've selected winners in a variety of categories to inspire your next purchase.
Best Alternative Cannabinoids & Legal Disposables – LOOPER
LOOPER is well known to be a product innovator in the hemp-derived cannabinoid industry. They have created an incredibly vast and versatile line of blended cannabinoids across their product line. Their disposable vape pens contain two grams of oil with various combinations of alt noids like Delta-8, D9-O, THC-O, THC-P, THC-H, THC-B, THC-P, THC-PO, THC-JD, HHC, HHC-O, HHC-P, and 11-Hydroxy-THC. 
Product Highlights:
32 different classic strain varieties in Sativa, Indica, and Hybrid
Flavorful oil and true-to-strain effects
Easy online shopping experience with fast shipping
Availability: Nationwide, where hemp cannabinoids are legal
Where to Buy: Shop LOOPER Disposable Vapes Online
Best Vape Pen Technology – Bloom
Bloom has been around since the early days of legal weed in California, which has given them plenty of time to dial in the absolutely best formulas and technology for their product line. The Surf is a disposable vape pen unlike any you've seen before. Not only is it compact, sleek, and discreet, but it delivers the best hits you'll ever inhale from a disposable vape. 
Product Highlights:
Products include Live Resin and Rosin all-in-one vapes
Triple airflow prevents clogging and improves overall performance
Temperature is perfectly dialed to preserve terpenes for optimum flavor and effect
Availability: California, New Mexico, Oklahoma, and Massachusetts
Where to Buy: Find Bloom Surf All-In-One Vapes
Best Value – Lime Cannabis Co.
Lime boasts an impressive product line covering just about every category a stoner could want. Their edibles are fire, their blunts are bangin', and the flower is perfectly cured. But they also crush it in the vape category with their one-gram disposables and various strains. 
Product Highlights:
Multiple Sativa, Indica, and Hybrid options 
High potency of over 90% THC per pen
Available for next-day delivery in select regions in California
Availability: California
Where to Buy: Shop Lime Disposable Vapes Online
Puff, Puff, Pass
Disposable vape pens are an excellent option for those who are looking for a convenient, easy-to-use, and discreet way to consume cannabis. They are pre-filled with oil making them a perfect grab-and-go option for anyone on the move or for those who just like to have their cannabis handy anywhere they go. 
The brands on our list offer many strains and cannabinoid combinations so you can customize your experience. Overall, disposable vape pens are a fantastic choice for anyone looking for a convenient, low-maintenance, and customizable way to consume cannabis.