U.S. Army Vet Faces Felony, Prison for Medical Marijuana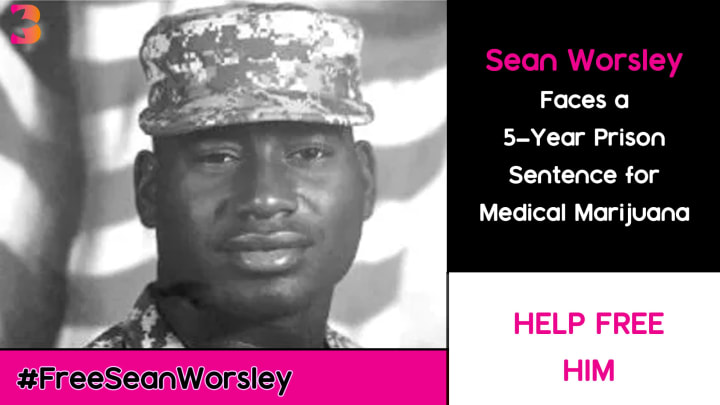 Sean Worsley, a disabled black U.S. Army veteran and Purple Heart recipient is facing a five-year felonious prison sentence for possession of medical marijuana.


The Last Prisoner Project, which states in its mission it "will not rest and will not stop until the last cannabis prisoner has been set free," has shared Worsely's story in the fight for justice.

According to the organization, Worsley, who was honorably discharged in 2008 and served in the Army reserves until 2010, used medical marijuana to help him with "several debilitating medical conditions including a traumatic brain injury, PTSD, depression, and chronic back and shoulder pain."

When driving through Alabama to help his grandmother rebuild her home, he was pulled over with his wife with his medical marijuana prescription in the car, The Last Prisoner Project reported.

Of the case, the non-profit wrote:
"The worst-case scenario was far more severe than Worsley could have ever imagined: a years-long legal fight that plunged him into homelessness, cost him thousands of dollars in legal fees and recently concluded in a 60-month prison sentence."

- Last Prisoner Project
According to The Last Prisoner Project, Worsley is slated to serve "in one of the most violent prison systems in the country during an international pandemic that has fallen harshly on incarcerated people."

The Last Prisoner Project is dedicated to spreading awareness with the public, politicians and is asking for the public's help to put pressure on decision-makers to #FreeSeanWorsley.
How to help:

Sign an open letter to Alabama leaders here.

Veterans, add your voice here.

Donate to Sean's family here.

Read more on Sean on The Last Prisoner Project.