Free Medical Cannabis in France? There's a Catch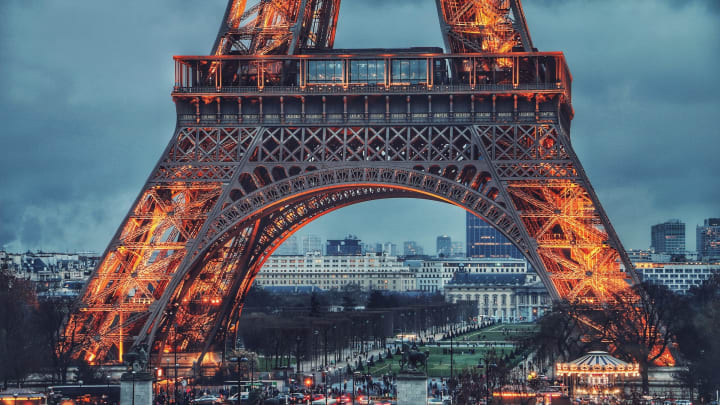 France's proposed medical cannabis experiment is a first step, but will it work? / Photo by Soroush Karimi on Unsplash
Medical cannabis in France is seeing new momentum after the country recently greenlighted a small-scale pilot program this October.
The announcement comes the same month in which France urged the United Nations to reclassify cannabis to a less restrictive category. Currently, the UN classifies cannabis in the same category as drugs like Fentanyl, Heroin, and Krokodil.
France's proposed pilot program would include up to 3,000 patients receiving free medical cannabis – to be imported by international suppliers.
As reported by Alfredo Pascual for , France's Agency for the Safety of Medicines and Health Products (ANSM) has already published the application process for suppliers.
Suppliers Expected to Cover Costs of Medical Cannabis Trial in France
Notably, suppliers that participate in this experimental program must adhere to Good Manufacturing Practices and will be expected to cover the cost of the cannabis, distribution to French pharmacies, and overall safety of the product.
"This means suppliers will have to partner with local pharmaceutical companies that will carry out import, distribution and drug-safety services," Pascual writes.
"Businesses will be responsible for footing all those costs, with no help from patients or public funds."
Details on a Difficult Application Process
Scheduled to begin no later than end of March 2021, the actualization of the program will hinge upon the willingness of suppliers to get involved despite the financial risks and ramifications.
If the French government cannot find medical cannabis suppliers, France will have to go back to the drawing board, and patients in the country will be forced to wait longer.
In his MJBizDaily article, Pascual quotes Nicolas Authier, a university professor who serves as chair of the ANSM scientific committee on medical cannabis.
Authier pointed out that if France were to eventually legalize cannabis, participating suppliers in the pilot program would have a marketing advantage after being the first in the country.
Suppliers have until Nov. 24, 2020, to submit their applications, the necessary documentation, and product samples to French authorities. All applications must be in French.
Pascual points out that, "Shipping samples in such a short time could be a challenge for producers, considering that import and export permits, which take weeks to secure, are needed for international shipments of cannabis medicines."
The application process also includes a Dec. 15 deadline to close partnership deals with local pharmaceutical distributors.
Applications will be assessed via a point system, which evaluates products, manufacturing, and supply.
"Two suppliers will be selected for each category of products: flower, oils and capsules," Pascual writes. "One will be the main supplier and the second the substitute in case of supply disruptions."
Notes on Products and Delivery Formats
As outlined by Pascual for MJBizDaily, suppliers will have to meet several product guidelines.
All products must be packaged and ready for patients with a minimum shelf life of six months. Products must also include a leaflet with all of the relevant information.
Additionally, applicants must provide estimates of monthly and total quantities needed for the experiment with assurances they will be able to keep up with supply.
Regarding cannabis flower, vaporization will be the only permitted delivery format.
"Candidates must indicate whether they are able to provide vaporization devices throughout the duration of the experiment to each patient," Pascual writes. "Applicants must indicate whether the vaporizers are registered as medical devices or provide the status of the evaluation procedure."
Last Resort Qualifying Conditions
The qualifying conditions for France's medical cannabis pilot program – as listed by MJBizDaily – are limited.
Qualifying conditions include:
Certain forms of epilepsy
Muscle spasticity due to multiple sclerosis or similar conditions
According to sensiseeds.com, France has an estimated 300,000 to 1 million patients who could benefit from medical cannabis.
Although the country's strict laws against even personal use have started to ease up in previous years, many of these patients are forced to find their cannabis on the black market.
This is cause for concern when you consider potential contaminants such as pesticides, mold, bacteria, dirt, hair, dead insects, or fecal matter – things you don't want in your medicine.
For any suppliers who questions about the application process, you can email cahierdescharges-cannabismedical@ansm.sante.fr until Nov. 18.
Don't miss out on fresh cannabis takes from The Bluntness. Sign Up for our weekly newsletter to stay in the loop!