Aurora Cannabis Announces Another Round of Jobs Cuts And Facility Closures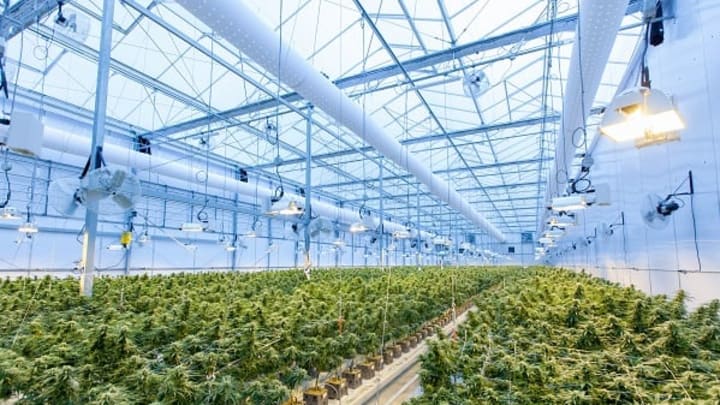 Aurora Cannabis, Inc., a global, Canadian based cannabis company serving both the medical and consumer markets, announced significant layoffs and facility closures on Tuesday. Positioned as the "next step" in the company's Business Transformation Plan unveiled last February, the latest moves were designed to "better align selling, general & administrative expenses, and capital expenditures with evolving market conditions", according to the Company.
Effective immediately, Aurora will cut 25% of its selling, general and administrative staff, while reducing production staff by 30% over the next two quarters. It also said it would close operations at its Aurora Prairie, Aurora Mountain, Aurora Ridge, Aurora Vie, and Aurora Eau facilities. Part of the Vie facility in Quebec will remain operational for "higher margin products."
This has not simply been a cost cutting exercise. We have undertaken a strategic realignment of our operations to protect Aurora's position as a leader in key global cannabinoid markets, most notably Canada. We believe that we now have the right balance for the long-term success of Aurora – market leadership, financial discipline, operational excellence, and strong execution. We remain focused on making Aurora a profitable and robust global cannabinoid company.

- Michael Singer, Interim CEO, Aurora

In February, Interim CEO Singer took over following the departure of Aurora founder Terry Booth in order to better focus the Company on its near term business performance.



Despite the fact that the company has lost 45% of its stock value in 2020, the market reacted positively to the Aurora Cannabis announcement as its stock price rose nearly 11% at close. In May, Aurora executed a 12-1  reverse stock split to avoid delisting on the NYSE.


Rough Year for Cannabis Companies
Even before COVID-19. it had been a rough year for the cannabis industry as leading companies lost 50% - 90% of their value of their value over the past 14 months. A combination of factors including accelerated cash burn, overproduction, high taxation, and faulty demand forecasts have all contributed to investors' sour turn on the cannabis industry, exacerbating their limited access to capital markets.
Some companies, such as Acreage, are further committing to the debt markets recently securing an aggressive (if not usury) $15M short term loan for working capital and G&A expenses.