Michigan Poised To Be The New Psychedelic Hotspot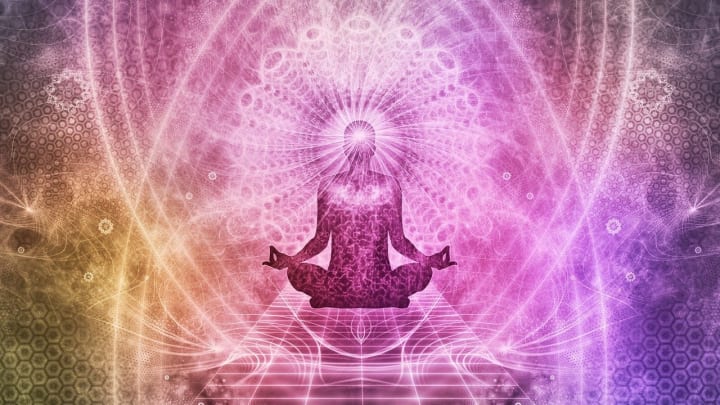 The psychedelic renaissance is upon us. / Image by Okan Caliskan from Pixabay
September 15, 2021 -- Detroit voters will have the opportunity to decriminalize psychedelics through a reform proposal set to appear on the local ballot this November.
As reported by Marijuana Moment, Detroit isn't the only city in Michigan where advocacy for psychedelics is taking hold.
In September 2020, the Ann Arbor City Council passed a unanimous vote to decriminalize a range of psychedelic substances, including psilocybin, DMT, and ayahuasca.
If you're a fan of plant-medicine progress, it gets even better: last month Ann Arbor lawmakers also declared September as Entheogenic Plants and Fungi Awareness Month.
Michigan advocates are also hoping to achieve similar reform in Grand Rapids later this year.
Detroit, meanwhile, is the largest city in Michigan. A successful vote there would no doubt spell significant progress for psychedelic reform.
And that's not all!
This month, Michigan State Sen. Jeff Irwin introduced a bill to decriminalize psilocybin and mescaline, to make them available for therapeutic use and "exempt from criminal penalties in certain circumstances," according to the language in the bill.
"These substances have medicinal value, they have religious significance and they have a very low propensity for abuse," Irwin told Michigan Advance. "And so that's why I'm proposing to decriminalize the substance because it really makes no sense to spend any time or money arresting people and turning their lives upside down."
Psychedelic Reform Taking Hold Around The U.S.
In addition to institutions like Johns Hopkins University and the University of California, Berkeley now having centers dedicated to psychedelic research, a growing number of states are hopping on board with various reform efforts.
Notably, the trails blazed by cannabis activists over the past decades appear to have made psychedelic reform easier.
California Sen. Scott Wiener is working on a bill to legalize psychedelics in the state, while California activists have filed a petition to include psilocybin mushrooms legalization on the 2022 ballot.
The cities of Oakland and Santa Cruz, meanwhile, have already moved forward with psychedelic decriminalization.
In the state of Oregon, voters approved an initiative to legalize psilocybin therapy last November.
Voters in Washington D.C. also approved a measure last year, deprioritizing law enforcement of psychedelics.
And Denver, after becoming the first city in the U.S. to decriminalize possession of psilocybin, has activists gearing up for broader reform that would allow noncommercial gifting and communal use of the entheogen.
Other states involved in some level of psychedelic reform include Massachusetts, Connecticut, Texas, and New York.
However, a group in the state of Washington was forced to file a lawsuit against the DEA for refusing to cooperate with the state's "Right to Try" law, which allows terminal patients to experiment with any drug, regardless of its federal status.
Why Psychedelic Reform Is Important
Psychedelics are a form of plant-medicine that include different substances such as psilocybin, ayahuasca, LSD, and more.
When used in a therapeutic setting, these plant drugs can have a significant impact on a person's mental and spiritual health.
People have reported life-changing shifts in perspective and have even noted their experience with psychedelics as one of, if not the most important moments in their lives.
Dr. Sunil Aggarwal, who works with hospice patients in Washington and is the physician who filed the lawsuit against the DEA, sees remarkable potential in integrating psychedelics.
"I would hear about these [cancer] patients working with therapists to have guided psilocybin sessions," Aggarwal recent told The Bluntness. "And they would be these amazing, mystical experiences. Reverie, bliss, timelessness, ineffable senses of knowing, abiding senses of love...just very profound experiences with music, support, safety...and it just stays with them. It goes on for hours, and then it stays, and it stays, and it stays."
These applications aren't just for terminal cancer patients. Every adult has the right to experiment with altered states and benefit from the property of entheogenic plants and fungi, and governments have zero right to restrict and criminalize these substances.
It comes back to the four dimensions of health: physical, mental, spiritual, and social.
As the world continues to struggle with modern perils, perhaps almost all of us could benefit from a guided psychedelic experience.
"We need to use the best that we have in psychotherapy, in medicine, and in cross-cultural, integrative spiritual care," Aggarwal said. "We have experts in all of these areas in our society, and we need to talk to each other. Spiritual health has to be universalized."
Need a little more Bluntness in your life? Sign Up for our newsletter to stay in the loop.