5 Celebrities on Their Wildest Psychedelic Experiences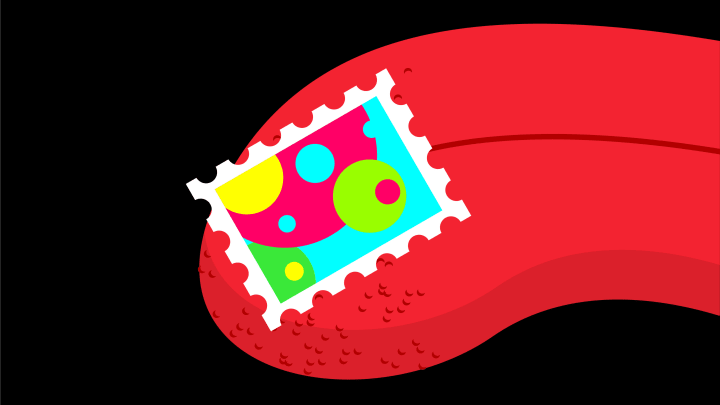 Tripping on psychedelics is great whether you're famous or not. /
Fame and fortune have long been synonymous with access to everything this world has to offer, and the willingness to experiment. With this in mind, it's not surprising to hear that many celebrities have tried their hand at psychedelics before – and a few of them have been unafraid to speak openly about their experiences.
This list features five celebrities and their unique yet relatable journeys with hallucinogens, from Carrie Fisher accidentally showing some skin to everyone's favorite "pretty MF" shooting rainbows out of his…oh, just keep reading.
5 Celebrities' Wildest Experiences With Psychedelics
1.

Carrie Fisher

The late Carrie Fisher admitted to taking acid quite regularly during her travels, wanting to experience the psychedelic in a variety of locations.

One of her most notable experiences was in Seychelles, where the Princess Leia actress dropped acid on the beach with a friend. She ended up topless, only to turn around and be faced with a busload of very confused Japanese tourists.
2.

Matthew McConaughey

In his 2020 memoir Greenlights, Matthew McConaughey writes about a shaman-guided peyote trip in Mexico that took an unexpected turn, featuring a mountain lion.

"I went up to the edge of the cage and started to get the idea that I'm going to get on the same frequency as this mountain lion," McConaughey told Howard Stern in an interview. 

After a few minutes of bonding, the Texan actor decided to climb into the lion's cage. He was first met with growl-fueled skepticism, but eventually fell into a comfortable vibe with the wild animal. 

"I'm like, 'Keep it cool. Stay on the frequency here. Cut to two hours later, that son of a bitch was laying in my lap, purring.'"

Despite his success, we do not recommend trying this trick at home, or at the zoo or wherever.
3.

Shia LaBeouf

Shia LaBeouf is known for his full throttle approach to method acting, and when he was shooting scenes for 2013 film Charlie Countryman, the actor dosed himself with LSD to get in the mindset of his drug-induced character.

Rather than delve into an enlightening experience, LaBeouf ended up choking the film director, Fredrik Bond, eventually having to be pulled off of him.
4.

Sting

Sting opened up about his experience with psychedelics in the Netflix documentary, Have a Good Trip: Adventures in Psychedelics. The international superstar ended up talking to a field of grass, enjoying an otherworldly back and forth with nature.
5.

A$AP Rocky

In the same documentary, A$AP Rocky talks about his journey with LSD, which resulted in something you didn't know you needed to experience until now: a rainbow shooting out of his penis. Just when you thought he couldn't possibly get any prettier. 

Of the experience, A$AP simply stated: "I don't even like rainbows."

Need a little more Bluntness in your life? Subscribe for our newsletter to stay in the loop.