Elephant Receives CBD To Alleviate Depression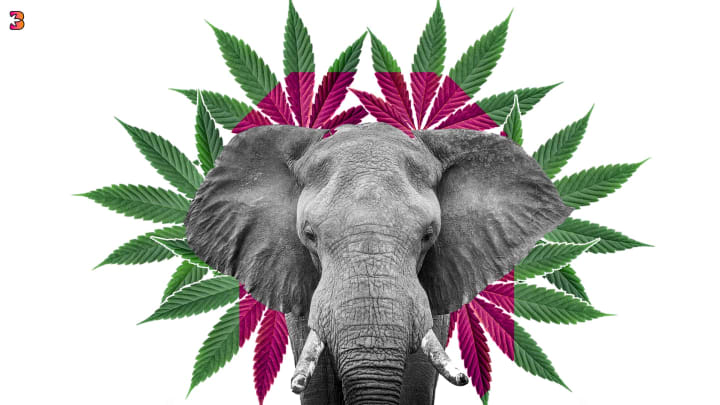 Zookeepers in Poland are utilizing CBD to help a young elephant manage her mental health, this according to the BBC.

The publication reported the elephant, Fredzia, a resident at the Warsaw Zoo, became depressed after the death of Erna - the elder female in the herd.

Zookeepers told the BBC they "noticed an immediate change" in her behavior upon the death of the elder elephant.
"Fredzia reacted strangely when she saw Erna's body. She was really excited…But you could see that she was also grieving actually, she was also depressed."

- Dr. Agnieszka Czujkowska, Warsaw Zoo
Experts told the publication social structure changes can be particularly challenging for elephants. As such, zookeeper have decided to kick off a trial to test CBD oil in an effort to help Fredzia alleviate her stress. Czujkowska told the BBC Fredzia's cortisol levels will be monitored to determine efficacy.

The study - measuring the efficacy of CBD oil on elephant cortisol levels - is the first of its kind, according to the BBC.

For more, read the full story here.

WANT MORE? Sign Up for The Bluntness Newsletter for Your Weekly Dose of Cannabis News.