INDUSTRY
The Current State of Texas Medical Cannabis in 2021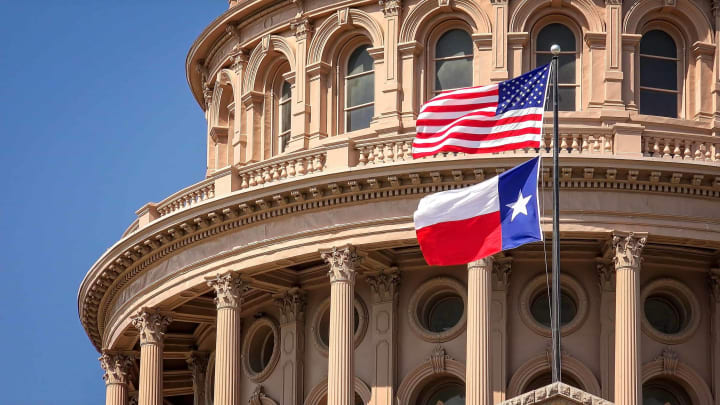 Will 2021 be the year for Texas cannabis?
Texas's medical cannabis program is one of the most restrictive in the entire country, but hopefully some upcoming legislature will finally change that for good.
Certain Texan lawmakers who are in support of legal cannabis and equal access are pushing for expansion with eligibility, and also loosening up some of the restrictions so Texas can catch up with the rest of the country. 
While the state does have its own medical program, patients have to jump through hoops in order to qualify, to the point where very few residents actually have legal access to cannabis. 
"We're pretty dang close to the bottom. We're pretty far behind," state Senator Jose Menéndez of San Antonio told the Texas Tribune in an interview. Menéndez is one of the lawmakers pushing for legalization and expansion. 
As of late last year, seven different bills have been filed by lawmakers with the hopes that the Compassionate Use Program will be expanded. One of the bills penned by Menéndez would require a lowering of eligibility restrictions among patients, no more cap on THC limits, and lower fees for businesses, which is currently a pressing issue. 
History of Texas's Compassionate Use Program
Back in 2015, Texas Governor Greg Abbott signed SB 339, which legalized the Compassionate Use Act. This was the start of Texas's extremely limited cannabis program, which only allows qualifying patients to access "low-THC cannabis"--a.k.a., nothing with more than 0.5% THC.
The amount of THC allowed is so low, it's barely even considered an actual medical cannabis program by the industry. Because legal hemp products are available on a national level and cap their legal limit of THC at 0.3%, Texas's program is so marginally different it's hardly worth jumping through all of the loopholes required to even get a prescription in the first place. 
Although other states have similarly restrictive laws regarding THC limits, Texas goes further in requiring that qualified doctors join a physician registry and include information on dosage and the means of administration required to fill the patient's prescription, which is highly unusual. 
Until 2019, the one and only qualifying condition for a cannabis prescription listed was intractable epilepsy. After a 2019 amendment, the list expanded to include serious diseases like terminal cancer, multiple sclerosis, Parkinson's disease, and ALS. 
Still, in order to qualify, the patient is first required to try at least two FDA-approved drugs before receiving access to low-THC cannabis, and this is only allowed if the two FDA-approved drugs prove to be totally ineffective.
How A More Expansive Medical Cannabis Program May Benefit Texas Residents
Such a restrictive program doesn't benefit many patients, but some amendments, no matter how minor, can make a significant difference in the overall wellbeing of Texas medical patients and residents alike.
A more expansive medical cannabis program could be really beneficial for military veterans. During the upcoming legislative session, the lawmakers in favor aim to push for PTSD and chronic pain to be added to the list of qualifying conditions, which would be huge for the Texan veteran population. The VA is widely recognized for not being responsive or helpful enough to its patients. Alternatively, access to medical cannabis has proved incredibly helpful to the struggling community. 
The Texas veteran community is the second largest in the nation, right behind California. Restricting most of these people from safe cannabis access is harmful and dangerous, especially when veterans in legal states have seen such rehabilitation success from having access to medical cannabis. 
A more expansive medical cannabis program would give more autonomy to doctors and patients alike. As it stands, Texas's medical program doesn't give physicians very much leeway or say in whether or not their patients should qualify for medical cannabis, which is unfair to the medical community. 
There are only less than 300 physicians in Texas who are legally authorized to enter patients into the Compassionate Use Program registry, which is ludicrous in a state with about 43,000 licensed physicians. Physicians should have more autonomy in regards to prescribing their patients, just as patients should have more autonomy for what qualifies them to receive the plant's benefits. 
A more expansive medical cannabis program may result in economic growth for the state. As other legal medical and/or adult-use states have shown, legal cannabis means income for the state, and a stronger economy overall. 
Texas's current program structure makes it incredibly difficult for cannabis businesses to reap any sort of success within the state. Between steep licensing fees and incredibly strict rules regarding transportation and inventory storage, it's very challenging for cannabis businesses to operate. 
If the program was more expansive, this would result in higher profit margins for these companies, which would allow them to flourish and have a positive effect on Texas's economy. This would be incredibly helpful, specifically as we continue to deal with COVID-19, which has negatively impacted businesses and profit margins throughout the country. 
The Future of Texas's Medical Cannabis Program
With all of these restrictions and hurdles, it's been fairly difficult for even qualifying patients to receive the care they need. However, that may change with this month's new legislative session.
While some state senators are in strong support of legalization and expansion, others are resistant out of fear that Texas will become a recreational use state. 
"I wouldn't be comfortable going any further than this because of what I'm seeing in Colorado, Washington and Oregon and what's happening in those states. I am highly guarded," State Senator Brian Birdwell (R-Granbury) told the Texas Tribune in the same interview.
There is certainly still a lot of back and forth when shaping cannabis legalization, but the recent national legal status of hemp and the increase of legal cannabis throughout the country is encouraging for Texas's future. 
Although lawmakers are pushing for expansion, the allowances they're asking for wouldn't bring Texas anywhere near adult use. However, they would bring relief to a lot of patients who are in need of help. 
Are you still missing out on The Bluntness newsletter? Sign Up today to stay in the loop.