Miami Medical Cannabis Sales Finally Approved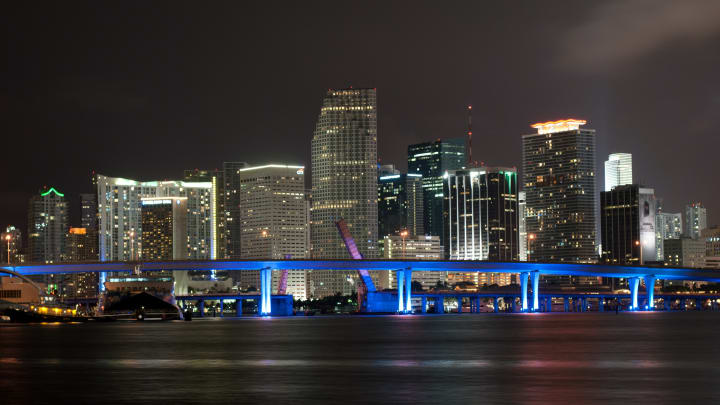 After years of inaction, Miami medical cannabis sales finally get a greenlight. / Photo by Elvis Vasquez
Miami is finally on its way to opening its first medical cannabis dispensary in the city. Or so it seems.
Despite medical marijuana being legal and regulated in Florida since 2016, the city of Miami has shut out legal cannabis sales until now.
In 2016, Miami and its attorneys had decided they would neither ban nor regulate cannabis sales, citing that the conflict between state and federal law needed to be clarified first.
But Miami's indecisiveness on medical marijuana came to an apparent end with a 3-2 vote by the City Commission on May 12, 2022.
According to the Miami Herald, the vote came to the City Commission because the LA-based company MRC44 sued the city to allow the dispensary, but the federal judge sent the case to the state court and issued an opinion that the city had "failed to act" by not regulating or banning dispensaries.
MRC44 is now allowed to partner with a licensed dispensary operator to open a store in downtown Miami, however the typical slew of red tape, permits and paperwork awaits, and it's unclear when the dispensary will open.
City commissioners are still at odds on the issue
Miami city commissioners are expecting a deluge of dispensary applicants and must now sort out their differences to review and update zoning codes to regulate where dispensaries can open.
Commissioners like Joe Carollo and Manolo Reyes believe there must be an approved regulation plan first before allowing dispensaries to open up throughout the city. Commissioner Carollo stated that he does not want the city to become a "Cheech and Chong free-for-all."
Commissioner Reyes had similar commentary on the matter, saying, "They are going to be all over. Wherever you go and they are permitted, you see people smoking pot in the streets."
Meanwhile, commissioners such as Alex Diaz de la Portilla and Christine King believe Miami was wrong not to respect the 2016 referendum.
"The people of Florida decided to allow medical marijuana dispensaries in Florida," Díaz de la Portilla said. "The city of Miami has to keep up with the times. Properly regulated, it's the time to do it. We have to move forward and not look backwards."
What's next?
As of now, it is in the commissioners' hands to consider where dispensaries should or shouldn't be allowed.
Will Miami keep up with the times or continue to dawdle? We'll have to wait and see.
Need a little more Bluntness in your life? Subscribe for our newsletter to stay in the loop.