INDUSTRY
Is Weed Legal in New York? Here's Why 2021 Could be the Year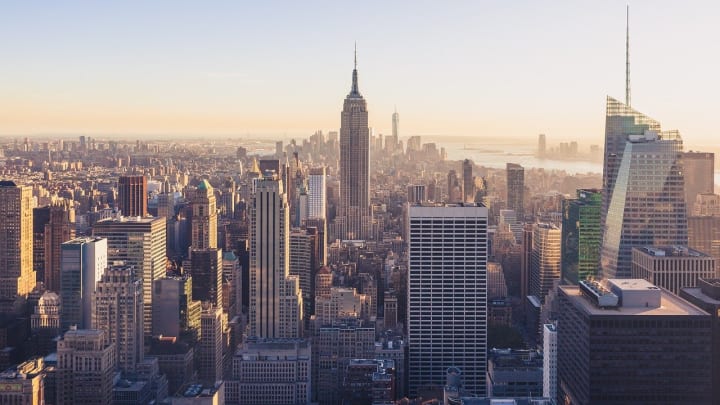 Waiting for weed to be legal in New York? 2021 could be the year.
Members of the New York State Senate filed a bill to legalize cannabis on Tuesday, January 5, according to Marijuana Moment.
While this is the fifth version of the bill filed by Sen. Liz Krueger since 2013, this year it has a stronger chance of passing than ever before.
What makes this year different than previous years for cannabis in New York?
Governor Intensifies Support of New York Cannabis Legalization
Gov. Andrew Cuomo's outspoken support of cannabis reform goes a long way. He sees it as a means to offset the economic impact of COVID-19 – as well as an opportunity to promote social equity.
Cuomo's support is important and serves as a stark contrast to other state governors, such as Gov. Kristi Noem of South Dakota, who is leading an attempt to undermine voter-approved cannabis initiatives in the state.
When Cuomo first entered office in 2011, he was initially opposed to cannabis reform, calling the plant a gateway drug. However, he changed his views on adult-use cannabis in 2018 and went on to sign a law to decriminalize cannabis use in the state in August 2019.
In October 2020, Cuomo said cannabis legalization in New York would need to happen soon because the state is running out of money.
"I've tried to get it done the last couple years," Cuomo said. "There are a lot of reasons to get it done, but one of the benefits is it also brings in revenue, and all states – but especially this state – we need revenue and we're going to be searching the cupboards for revenue. And I think that is going to put marijuana over the top."
Cuomo is also now proposing an Office of Cannabis Management, which would oversee adult-use cannabis as well as the existing medical cannabis program in New York.
Other Reasons Why Cannabis Legalization in New York Could Happen in 2021
Another part of the narrative in New York's 2021 cannabis push is that Sen. Krueger's bill is just one of eight currently filed for this year's session.
Also adding momentum is New Jersey already having legalized the sale of adult-use cannabis.
And of course, there's also the fact that public support for cannabis legalization continues to rise, now at an all-time high of 68 percent, according to the latest Gallup poll.
"It is long past time for New York State to catch up with our neighbors and legalize, tax, and regulate adult-use marijuana," Krueger told Marijuana Moment.
"To my mind the most compelling reason for doing so has always been to end the unnecessary and destructive impact of the so-called 'War on Drugs' on communities of color."
The Basics of the Proposed Bill for Cannabis in New York
The proposed cannabis legislation for New York includes points such as:
1.

Adults 21 and older can purchase cannabis
2.

Adults can cultivate up to six plants for personal use
3.

18 percent tax on cannabis sales

Revenue from cannabis taxes (once the cost of implementation has been covered) would go to the Department of Education, drug treatment and public education funds, and a community grants reinvestment fund.

The allocation of cannabis tax revenue seems to have been a sticking point between Cuomo and state lawmakers. In Nov. 2020 Sen. Krueger told the New York Post:

"I would say there is one major area where the governor and the Legislature are not in agreement and that is specific to using revenue for specific purpose. The governor would prefer the revenue goes into the general fund and he would decide what's done with it," Krueger said.

The cannabis legislation proposed by Krueger and her 18 co-sponsors also includes a focus on restorative justice and social equity, such as automatic expungement of prior cannabis convictions. It also contains a provision that would support qualifying applicants with low to zero-interest loans when starting a cannabis business.
The Significance of Cannabis Legalization in New York
Naturally, if New York legalizes cannabis, it would be a game-changer in more ways than one.
In a state with a population of more than 8.3 million people – and NYC being the world's greatest media hub – the continued federal prohibition of cannabis would be all but over. And the lingering stigma of cannabis would no doubt drop dramatically for many people in the U.S. and other parts of the world.
Plus, New Yorkers are clearly ready for legalization. In a 2019 study, more than 1.3 million New Yorkers admitted to using cannabis.
And apparently 90 percent of New York college students support legalization.
More importantly, like a lot of other states, New York has serious issue with cannabis arrests disproportionately impacting people of color.
According to Drug Policy Alliance:
Statewide in the first half of 2019, Black and Latinx people accounted for 75% of people arrested for low-level marijuana – despite being only 33% of the state's population. In NYC the overall number of marijuana arrests fell dramatically in the first half of 2019, but racial disparities increased, with 93% of those arrested for low-level marijuana being Black or Latinx. The arrest rate upstate is double 1990 levels. In 2018, youth 25 and younger accounted for 58% of all low-level marijuana arrests, despite being only 30.9% of the state population.

- Drug Policy Alliance
After the state decriminalized cannabis use in 2019, current New York cannabis laws and penalties are not as draconian as other states – depending on the amount and type of cannabis. However, felony charges are still possible, and even a misdemeanor conviction can be disruptive to a person's life, work, and family.
Legalizing cannabis in New York and stopping these senseless arrests is just the first step in picking up the pieces from the tragedy that is the "War on Drugs" and building new bridges based on science and humanity.
Much like the cannabis legalization push in Mexico, the world is watching what New York does in its own attempts to get on the right side of history.
Are you still missing out on The Bluntness newsletter? Sign Up today to stay in the loop.