Is Major League Soccer Ready To Approve CBD Sponsorships?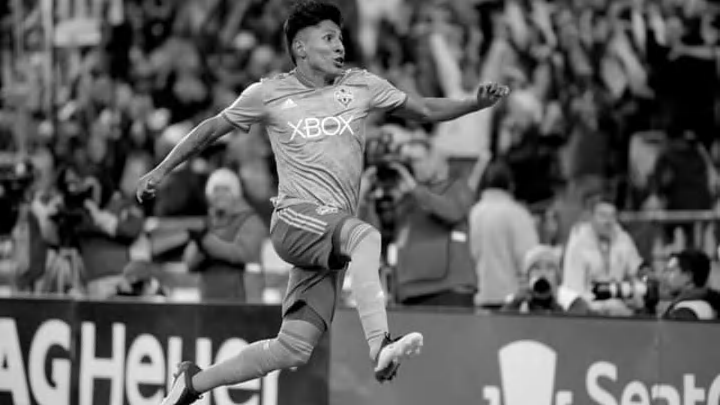 Faced with a $1 billion revenue shortfall due to the COVID-19 pandemic, the Board of Governors of Major League Soccer (MLS) is "likely" to approve CBD (cannabidiol), the non-psychoactive component of marijuana, as a new, approved sponsorship category before the end of the 2020 season, Sports Business Journal reports.
Although details remain scarce, sources said that allowing more revenue generating opportunities like CBD would help the teams and the league recoup a fraction of their lost sales. It is unclear whether a THC company with CBD brands (ie, Columbia Cares) would fit into these new commercial policies or whether stadium advertising would be allowed.
Both before and during the coronavirus pandemic, MLS has been quite open to new sponsorship categories. In 2019, the league enacted sweeping sponsorship changes allowing its 24 franchises to obtain jersey and stadium rights from liquor and sports betting companies. In February of 2020, just prior to the current season, MLS allowed teams to sell international sponsorship rights outside of the United States and Canada.
Following the 2018 Farm Bill which made claim-compliant, hemp derived CBD legal in every state, this segment of the cannabis industry has been aggressive in their pursuit of sports partnerships. For example, MLS's own San Jose Earthquakes had an agreement with a CBD brand for venue naming rights before being blocked by the league. The UFC signed a deal with Aurora Cannabis' CBD products in May of 2019, while some of the cars in last year's Indy 500 carried signage from CBD brands Defy and Craft 1861, as well as Liquid Gold Processing, a manufacturing company that produces cannabidiol extracts.
CBD is not currently approved by any major U.S. pro sports leagues, although the last year has seen an openness to cannabis rule changes by both the NBA and NFL, as well as a growing outspokenness by a number of high profile professional athletes. But, given the devastating financial pressure all leagues are facing due to the health crisis, and a growing acceptance of these products by consumers, look for team owners to think with their wallets not their misperceptions and accept CBD brand sponsorships with open arms.
This is a developing story so be sure to check back for additional details as they become available.
WANT MORE? Sign up for The Bluntness Newsletter for Your Weekly Dose of Cannabis News